The CSU MOT Program relies heavily on monetary support of our friends and alumni to provide scholarships and programming for our students.  If you are able to help, you can designate your gift for one of our accounts; descriptions are below.  If you cannot decide, you can designate your donation for our general fund, the OT Gift Account.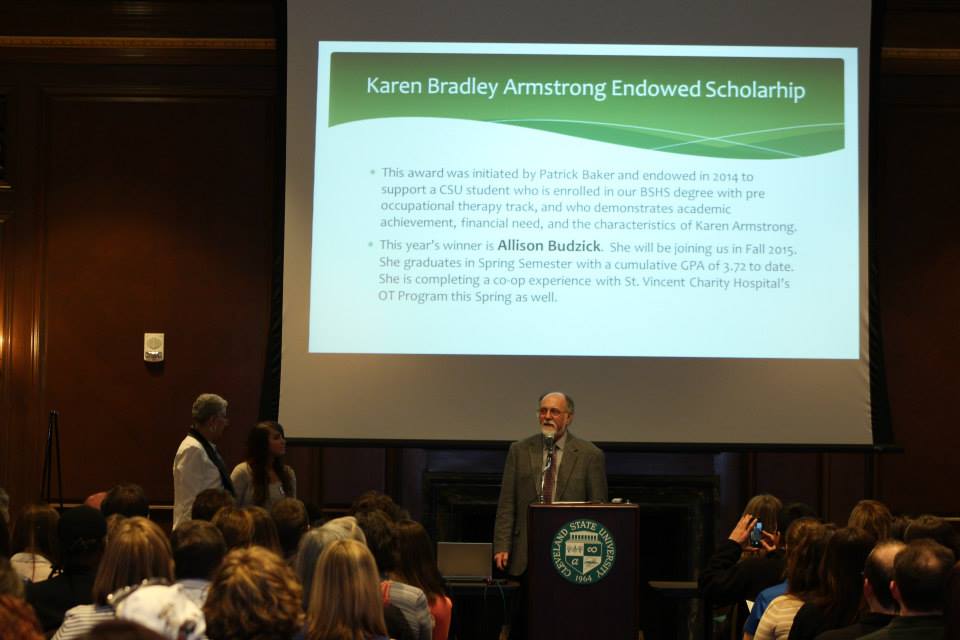 1. To make a donation, go to http://www.supportcsu.org/ and click the orange GIVE TODAY button on the to right corner of the page. Identify the amount of your gift and your payment plan (one-time or installments).  
2. Where you are asked to select the designation for your gift, select OTHER from the drop down list.  In the next box, type in the name of the fund from the list below.
OT Gift Account supports Distinguished Speaker Day and other general MOT activities and programming
Karen Bradley Armstrong Endowment to support CSU undergraduate Health Sciences students entering the MOT Program
Caroline Brayley Endowment to support the annual MOT Academic Achievement Award
OT Endowment to support annual student awards such as Leadership and Research
Abe Bonder and Evelyn Darnovsky Bonder Scholarship to support an outstanding MOT student with financial need
3. Follow the prompts to enter your contact and credit card information.
4. If you prefer to donate by check or have additional questions about ways to support CSU,  please contact the Foundation Office at 216-523-7291 or thru email at giving@csuohio.edu. 
THANK YOU for your support!