A.  CLASSROOMS/LABS:
The Department of Physical Therapy has classroom and lab space within three buildings on the CSU campus.
Health Sciences (HS) Building:  The majority of the DPT faculty have offices in the Health Sciences building.  We utilize a classroom/lab in HS 011 and our motion analysis lab is just down the hallway (See below). 
Physical Education (PE) Building:  The second floor of the PE building is dedicated space for the DPT Program students.  DPT students have access to changing rooms with lockers, and bathrooms.  In PE 201 we have a classroom with up-to-date technology including flat screen TVs throughout the room, ceiling cameras for demonstrations and media equipment for presentations.  In PE 211/212, the Program's primary lab space, we have mobilization tables for each pair of students along with a flat screen TV.  This room has ceiling cameras and media equipment as well.  The students have access to numerous skeletons and joint models.  We house traction tables and all modality equipment in this lab as well.  The PE classroom and lab utilize key card access and DPT students are able to use the rooms whenever the building is open, giving students an opportunity for group or quiet study space.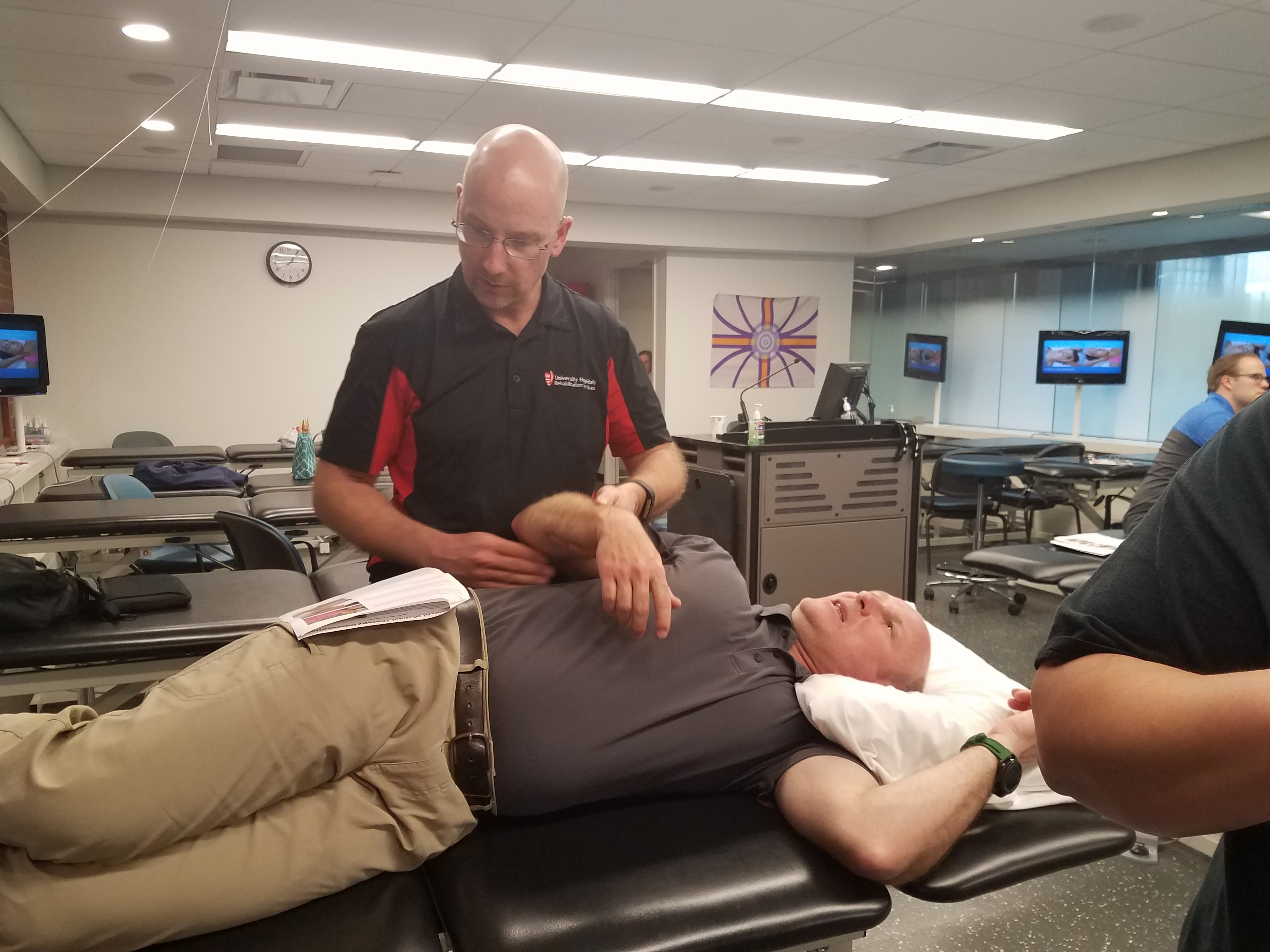 Center for Innovation in Medical Professions (IM) Building: opened in the fall of 2015 and the DPT Program utilizes a classroom/lab on the second floor (IM 225).  This room is used for various courses however best for Neurologic PT courses with lower mat tables that circle the perimeter of the room.  A harness system was installed in the ceiling for safe interventions of those at risk for falls.  The DPT Program also has the privilege of being able to use the Nursing School's Simulation labs for our Acute Care course.  On the first floor of the IM building, the DPT Program has research space for the GoBabyGo project.
B.   RESEARCH: 
Motion Analysis Lab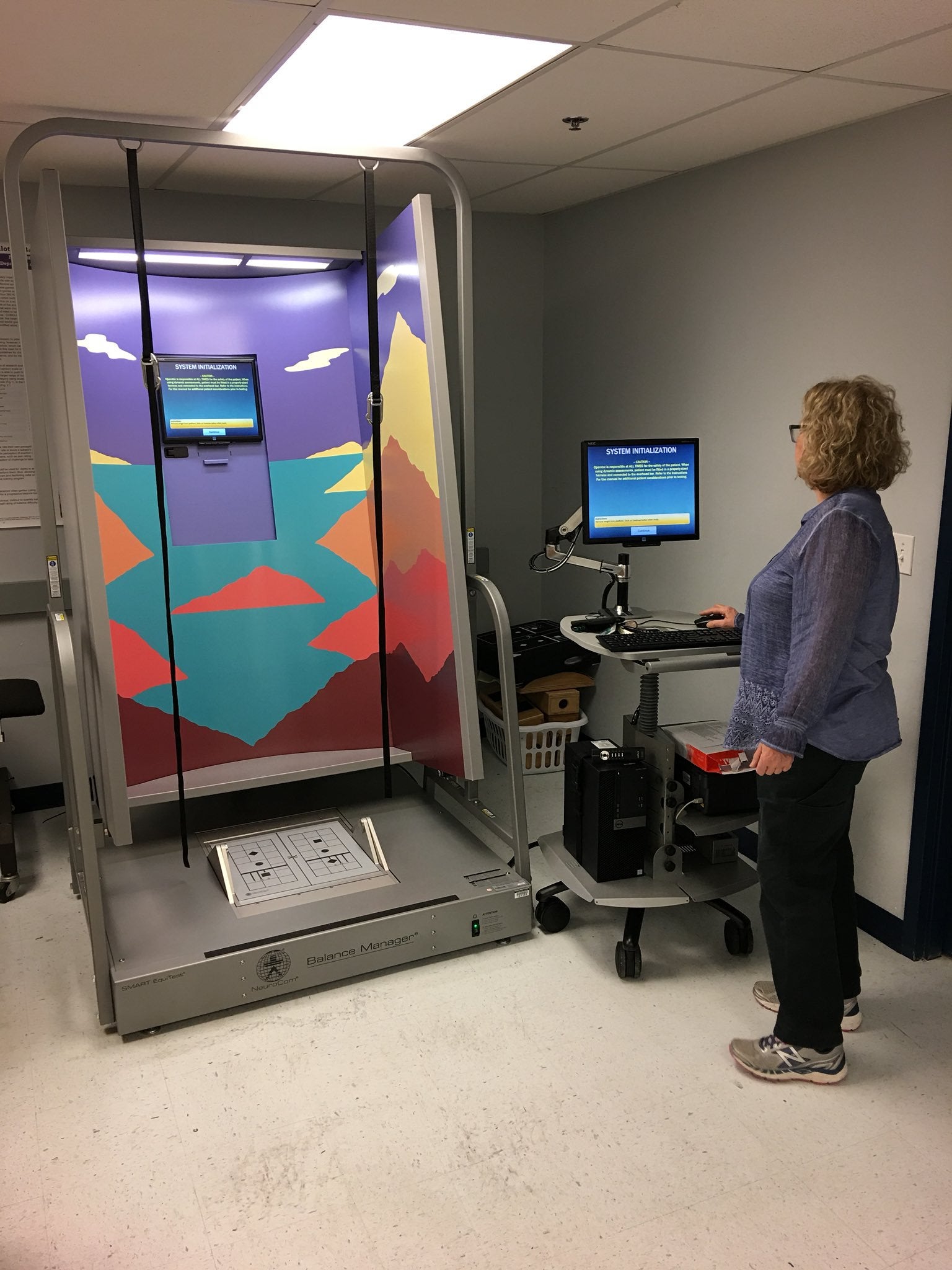 Motion Analysis Lab
http://csumotionanalysislab.blogspot.com/
The Motion Analysis Lab was established in September 1998 when the Department moved into the newly constructed Health Sciences Building. It currently contains a six-camera 3-dimensional motion analysis system from Motion Analysis Corporation that is synchronized with two-AMTI force plates and an eight-channel EMG unit. Analysis software includes Orthotrak (Motion Analysis Corporation's gait analysis program), Kintrak (Motion Analysis Corporation's generalizable motion analysis program), and Run Technology's EMG analysis software package.
Within the motion capture volume runs a 24' ceiling track with a harness and load cell for assessing gait and gait slips, and two standing slip inducing devices with a stationary load cell and harness.  There is also a harness frame that allows movement freely within the horizontal plane, but arrests vertical drops.  This allows the study of vigorous, pro-active balance and mobility activities.   A number of balance training surfaces and devices are available for these studies, as well as several gaming systems and a library of games. 
The lab has a treadmill and suspended ambulation equipment. The department has a portable 4 channel EMG system, isokinetic testing equipment, and heart rate and biofeedback equipment.  Additionally, equipment is available in an adjoining lab to measure energy metabolism.