ANNUAL PRESTIGE SPEAKER EVENT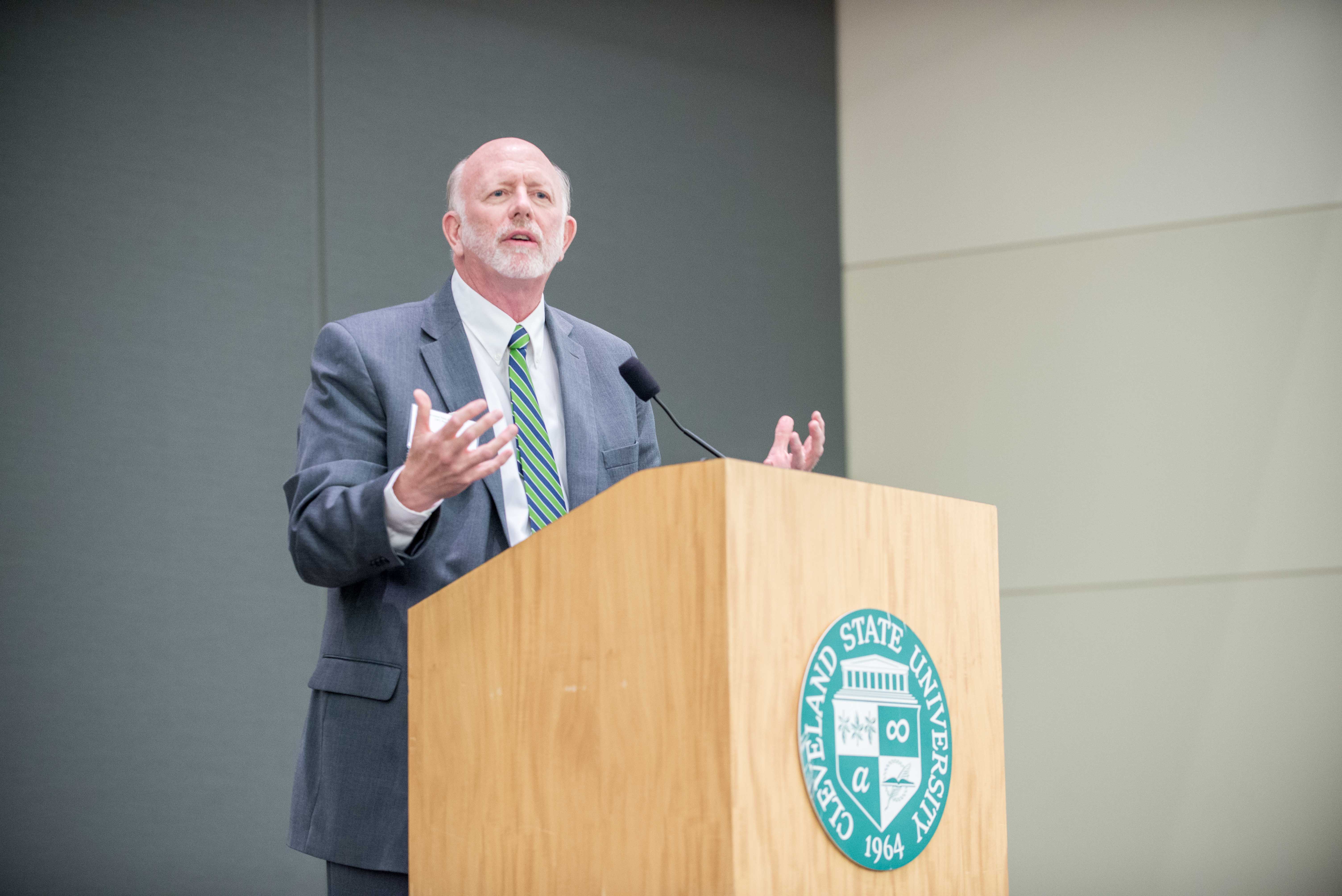 Held every fall, the Prestige Speaker Event is one of the major highlights of our year! Nominated by the CSU DPT faculty, the Prestige Speaker is a prominent leader within the Physical Therapy profession or one that has made contributions to our profession.  These speakers are national and internationally known and spend the day engaging with out DPT students and faculty in discussion and learning opportunities during the day.  In the evening, they present a "Key Note Address" at our annual Prestige Speaker Event to the physical therapy community. This address is always followed by presenting current DPT students with Program Scholarship awards.
Previous Prestige Speakers
1992 Marilyn Moffat PhD, PT
1993 Mary McKinney Edmonds PhD, PT
1994 Florence Kendall, PT
1995 Jules Rothstein PhD, PT
1996 Pamela W. Duncan PhD, PT
1997 Helen J. Hislop PhD, PT
1997 Katherine F. Shepard PhD, PT
1998 Alan M. Jette, PhD, PT
1999 Shirley Sahrmann, PhD PT
2000 Bella J. May EdD, PT
2001 Ruth Purtillo, PhD
2002 Ben Massey, Jr. PT
2003 Laurita M. Hack, PT, PhD, FAPTA
2004 Barrett Dorko, PT
2005 Elizabeth Domholdt, PT, EdD
2006 Diane U. Jette, PT DSc
2007 Gail M. Jensen PT, PhD, FAPTA
2008 Jonathan Cooperman, PT, DPT, JD, MS
2009 Rebecca Craik, PT, PhD, FAPTA
2010 Sue Whitney, PhD, PT, NCS, ATC, FAPTA
2011 Katherine J. Sullivan, PT, PhD, FAHA
2012 Daniel L. Riddle PT, PhD, FAPTA
2013 Dianne V. Jewell, PT, DPT, PhD, CCS
2014 Leslie G. Portney PT, DPT, PhD, FAPTA
2015 Vanina Dal Bello-Haas, PT, PhD
2016 John Childs, PT, DPT, PhD, FAPTA
2017 Andrew Guccione, PT, PhD, DPT, FAPTA2017
2018 R. Scott Ward, PT, PhD, FAPTA
2019 Terry Nordstrom, PT, EdD, FAPTA
2020 CSU DPT Adjunct Faculty
2021 Sharon Dunn, PT, PhD, APTA President
PROFESSIONALISM CEREMONY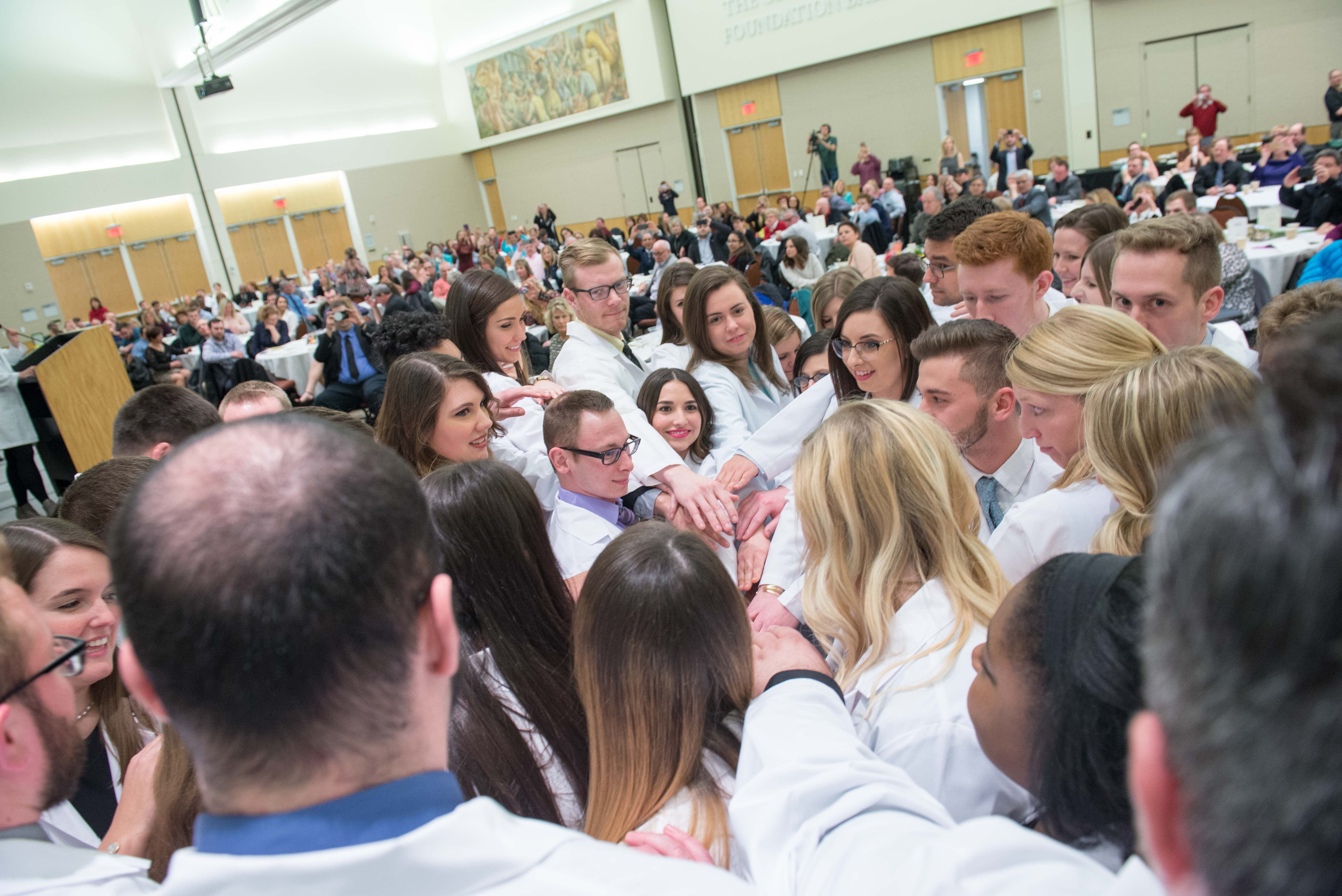 The annual spring Professionalism Ceremony is one of the most notable days in a CSU DPT student's career (along with graduation)! In the spring of their second year in the program, our students are working through their fourth semester of class-based learning and are preparing for the summer and their first clinical placements. These students gather in the presence of family, friends, faculty and staff members, junior classmates and community PT colleagues to formally receive the cloak of their future profession - The White Coat. The ceremony includes a Keynote Address by field leaders, a declaration of the Model Oath for Physical Therapy, remarks from that year's Class President and most notably, the formal presentation of coats.
NEW STUDENT ORIENTATION AND URBAN IVY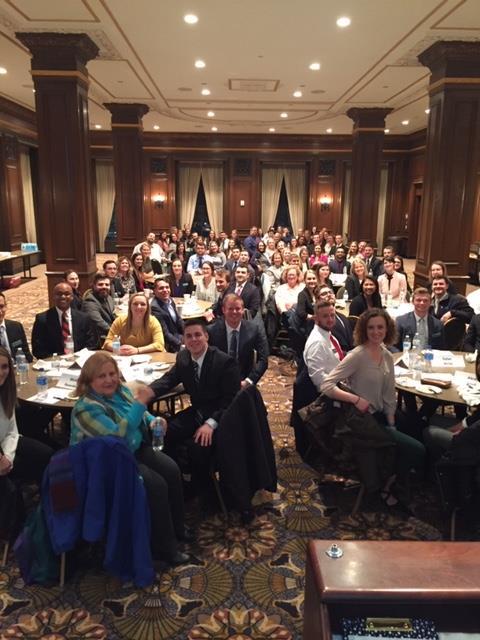 Recently accepted students have a pair of events to help prepare them for the program and their new responsibilities. The first event, New Student Orientation is held in November and in 2018 will be transitioning from an in-person to a web-based event. Students are given critical information to prepare for joining the DPT Program.
A final refresher, tour of the facilities and meetings with various on-campus resources covering a DPT Professional Education at CSU, as well as financial aid, disability services, e-learning resources, campus safety and more is all included in Urban Ivy an event integrated into the schedule on the first day of classes.