WELCOME TO THE CLEVELAND STATE UNIVERSITY DEPARTMENT OF PHYSICAL THERAPY
Founded in 1974, Cleveland State University (CSU) is one of the premier Physical Therapy (PT) programs in northeast Ohio.  The department graduated its first Bachelors of Science in Physical Therapy (BSPT) class in 1976, moved to the Master of Physical Therapy (MPT) in 2002 and transitioned to a Doctorate of Physical Therapy (DPT) in 2008.  The department has been fully accredited by the Commission on Accreditation in Physical Therapy Education (CAPTE) since its inception.  CSU DPT prepares graduates to sit for the National Physical Therapy Exam from the Federation of State Boards of Physical Therapy in all states.
Located within the heart of the city of Cleveland, our department offers a strong education in physical therapy with dedicated and experienced faculty, newly renovated lab and classroom spaces, and research and clinical practice opportunities both within the university as well as throughout the greater Cleveland area.  The clinical education portion of the program has over 140 affiliated clinical sites including the Cleveland Clinic Foundation, University Hospitals, Cleveland Metro Health Medical Center, and the Louis B. Stokes Cleveland Veterans Administration Medical Center, as well as many other facilities within Ohio and throughout the United States.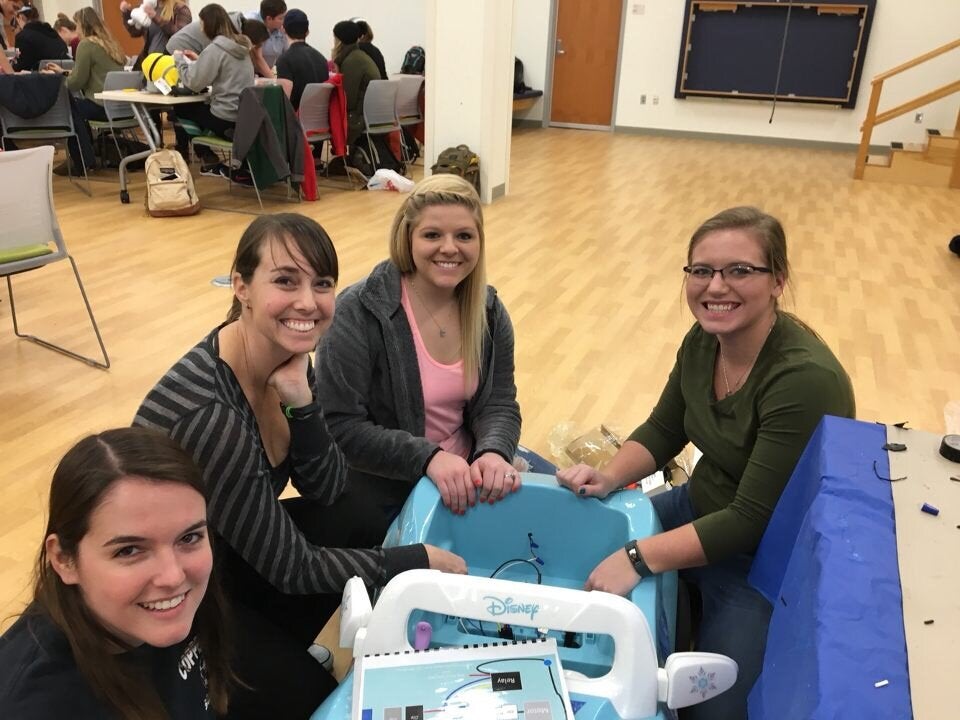 The CSU DPT curriculum emphasizes advanced physical therapy skills in patient client management, specifically focusing on differential diagnosis, critical thinking, complex clinical reasoning, and clinical decision making to support student independence within a direct access environment. Students learn the importance of addressing the patient as a whole through the principles of evidence based practice emphasizing how individual differences, culture, and health literacy impact the management of an individual's health, which strongly correlates with our mission to provide optimal PT care in an urban environment.
During the program, students complete 41 weeks of clinical education in off campus clinical facilities. These include 34 weeks in 4 full time clinical practice courses leading to entry level practice competency, followed by a 7 week final elective practicum in a non-traditional area of PT practice. In addition to the core PT courses, students enhance their education by selecting 6 elective credits in subjects that are complementary to physical therapy.  One unique elective is for students to engage in independent research study with full and/or part time PT faculty.  These research electives frequently lead to students' inclusion on manuscripts for publication and/or national/regional research presentations.  
As an integral aspect of their PT education, students are encouraged to engage in professional and community service activities.  100% of CSU DPT students are members of the American Physical Therapy and Ohio Physical Therapy Associations (APTA/OPTA).  Students take advantage of PT educational sessions, professional networking, and service opportunities by attending professional conferences, business meetings, serving on committees, among other activities.  Students are also active in the supporting community organizations serving as volunteers in such groups as Dance Unlimited in Akron, Ohio; providing meals for families residing at Hope Lodge; supporting health care groups by participating in races, e.g. Susan B. Komen Race for the Cure; among many others.  Finally, students stay healthy themselves by forming intramural teams and/or by taking advantage of the exceptional CSU recreation center activities.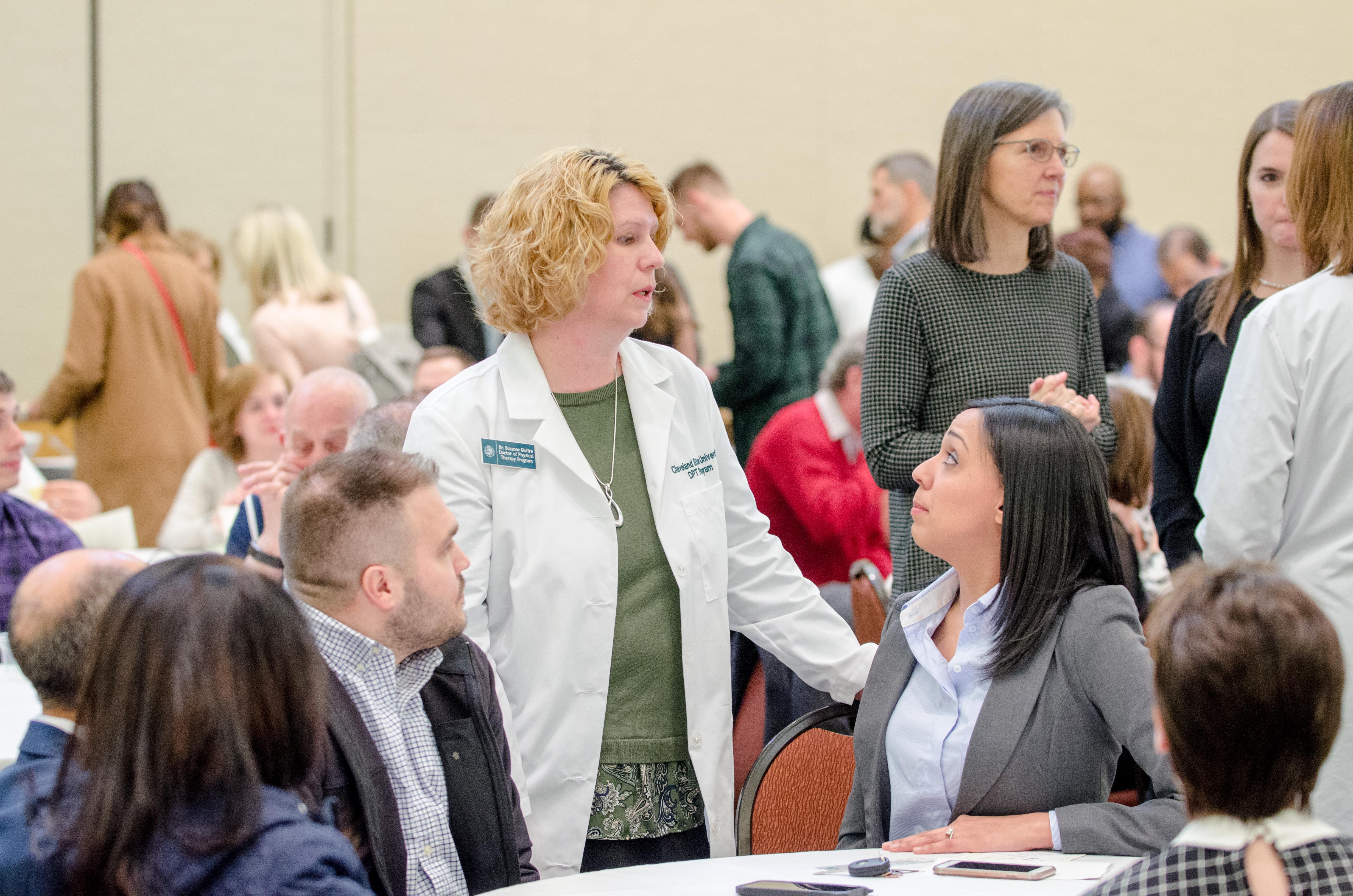 In summary, CSU DPT provides a strong foundation for the practice of physical therapy, taking into account all aspects of patient/client management, current health care opportunities and disparities presented throughout the country and in Cleveland, as well as the progressive changes in our profession to answer the needs of current healthcare practice, professional autonomy, and patient preference.
CSU DPT details the 
Essential Functions.pdf that students must be able to perform with or without reasonable accommodations.
For information regarding the application process please visit:  https://health.csuohio.edu/prospective-student-information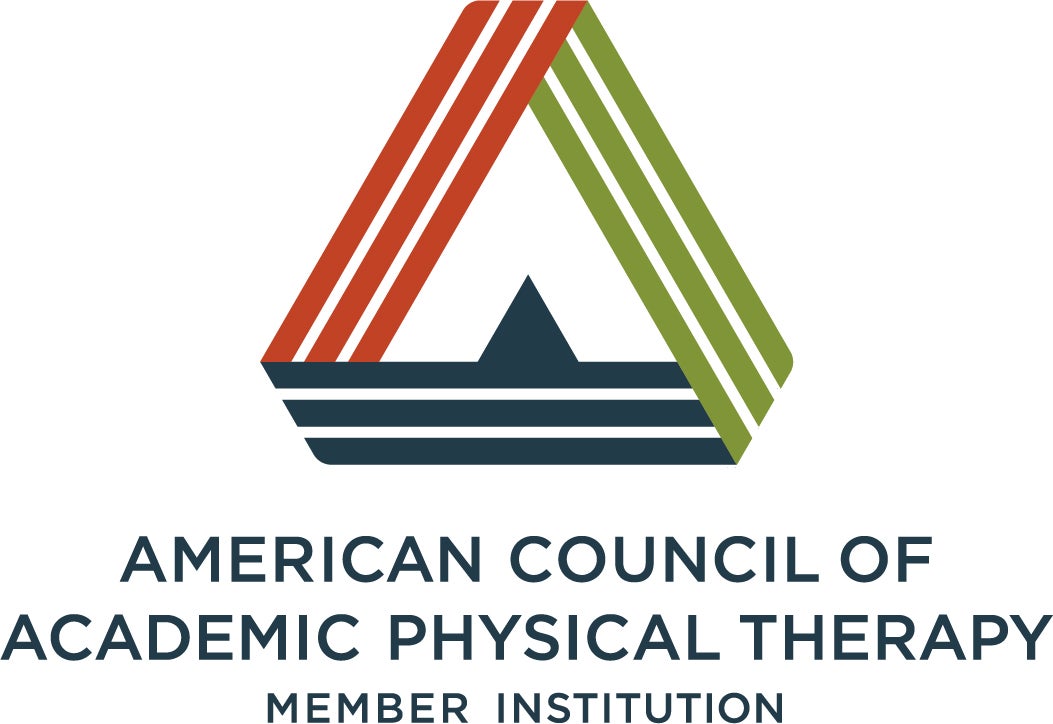 For more information of our profession, visit the APTA …. www.apta.org