Cleveland State University's Community Health Worker program, offered since 2016, is certified by the Ohio Board of Nursing. The program is appropriate for anyone interested in an entry-level position in health care who would like to make a difference in the health of their community.
This program is a rigorous combination of 15 classroom sessions, the 4-day Chronic Disease Self Management Certification training, and 130 service hours in the community
15 Saturday classes, January 27 - April 27, 2024, 9am to 3pm on CSU Main Campus 
CPR and Vital Signs training (Saturdays)
 Chronic Disease Self Management (CDSM) Certificate Training (4 Fridays and Saturdays, 8am - 4pm)
130 service hours outside of class sessions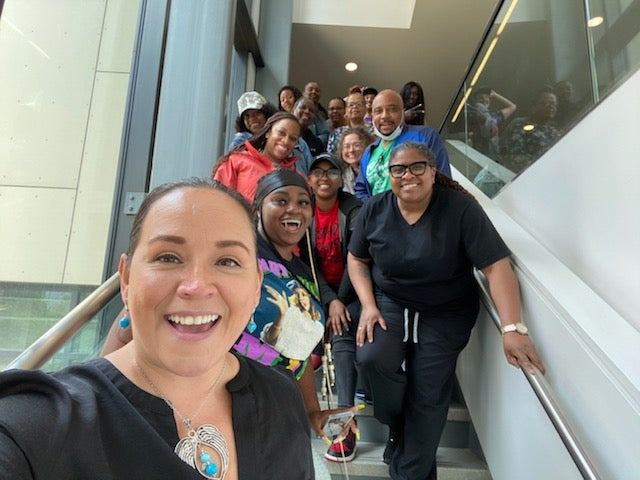 Requirements for admission and consideration for Scholarship Funding
Completed application and essay (300 word minimum)
At least 18 years of age with a High School diploma or GED certificate
Substance Test and Background Check 
Copy of State ID and Proof of Medical/Health Insurance
ALL Health Data documentation and other required documents must be submitted before program begins
Applications without a complete essay or any required documents missing will not be considered for scholarship funding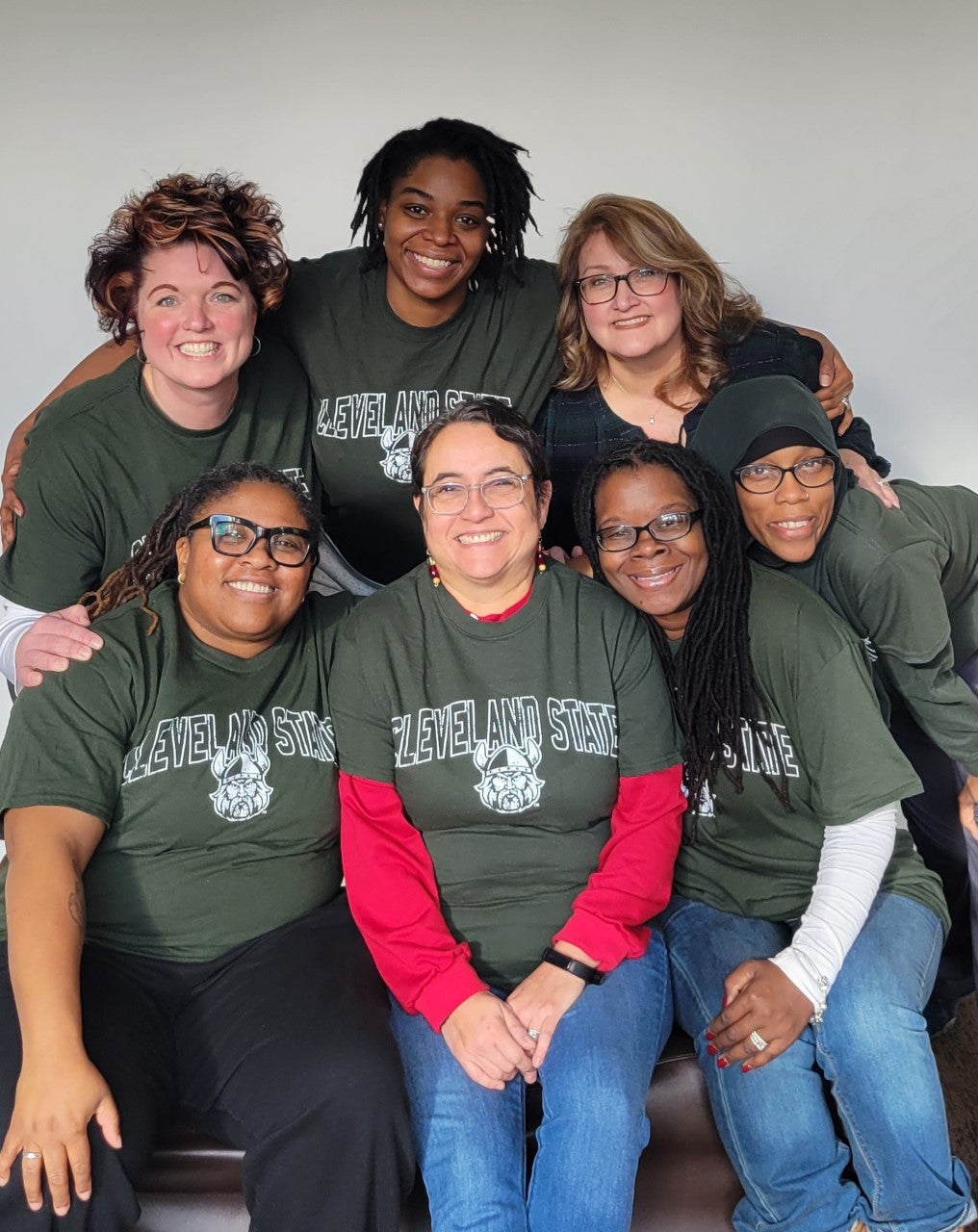 ---
To complete the program, participants must attend all classroom sessions (including assignments, texbook readings, and engagement in class discussion and activities), complete CPR and Vital Signs Trainings (included in the program), complete the four-day CDSM Certificate Training, and complete 130 service hours in the community.
After the participant has completed all the requirements of the CSU Community Health Worker Program, they will then submit their application (Form A)  to the Ohio Board of Nursing with their $39 fee to become certified as a Community Health Worker in the State of Ohio.
Clean background check required within one year of application for certification with the Ohio Board of Nursing
Parking is not included and is $10 per day on the CSU campus
Partially funded by the Health Resources and Services Administration Community Health Worker Training Program grant. 
Other funds available to assist with program completion.
---
---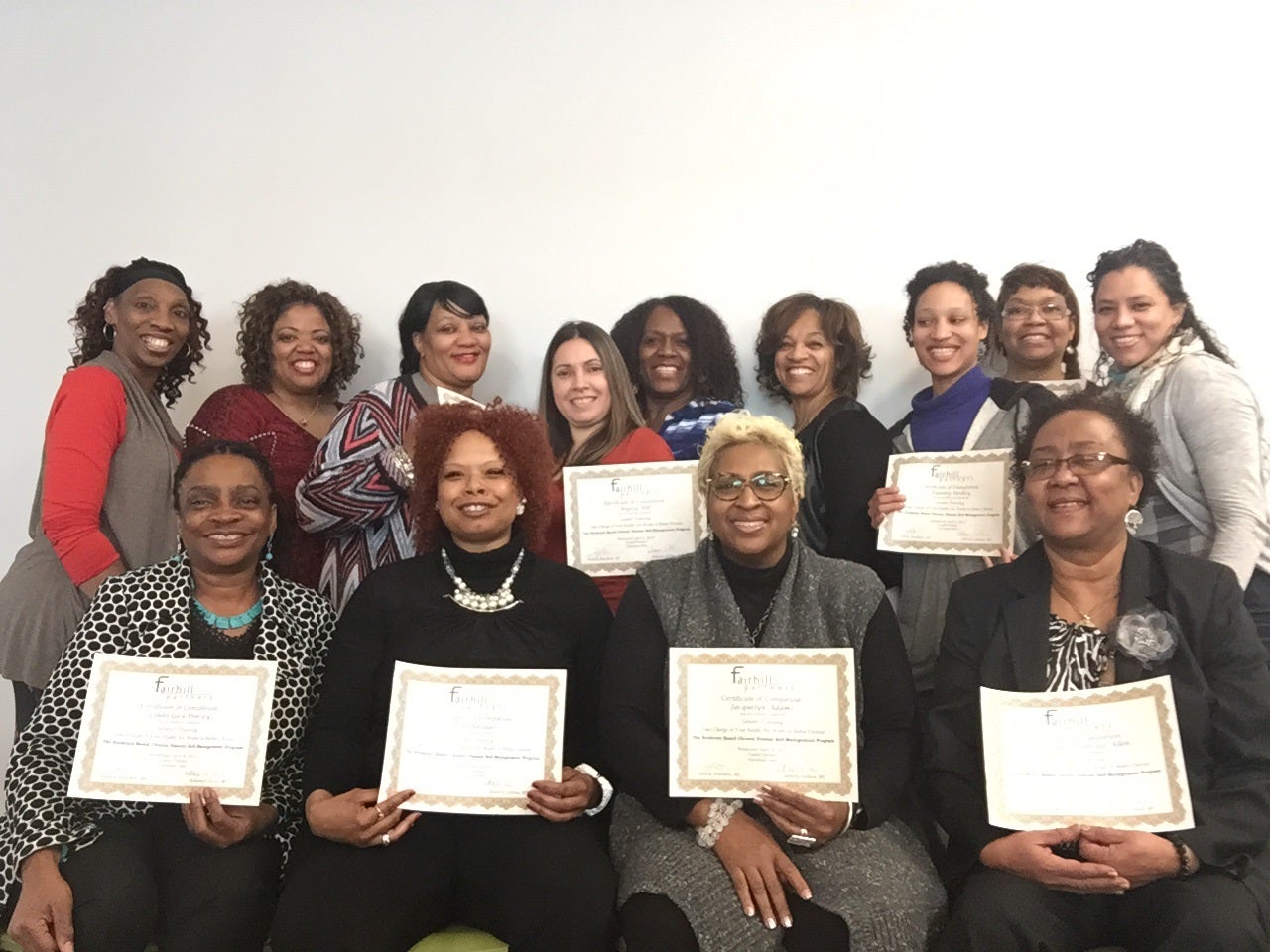 The Workforce Innovation and Opportunity Act (WIOA) funds grants to eligible adults for job skills training. If you're looking to upgrade your skills, WIOA can help find the funding. There are two ways to establish eligibility:
1: Dislocated worker: If you've lost a job through no fault of your own (company closure, laid off, military spouse relocation), you can qualify. Your prior income does not affect your eligibility if you're a dislocated worker.
2: Adult income-eligible: If your household income is less than 250% of the Federal Poverty Level (chart at the link provided), you may qualify to have your training funded through WIOA.
To check WIOA Eligibility Click Here
For more WIOA information Click Here
---
​​​​​​Professor Joan Thoman discusses her research in workforce needs for an ever-shifting healthcare landscape.