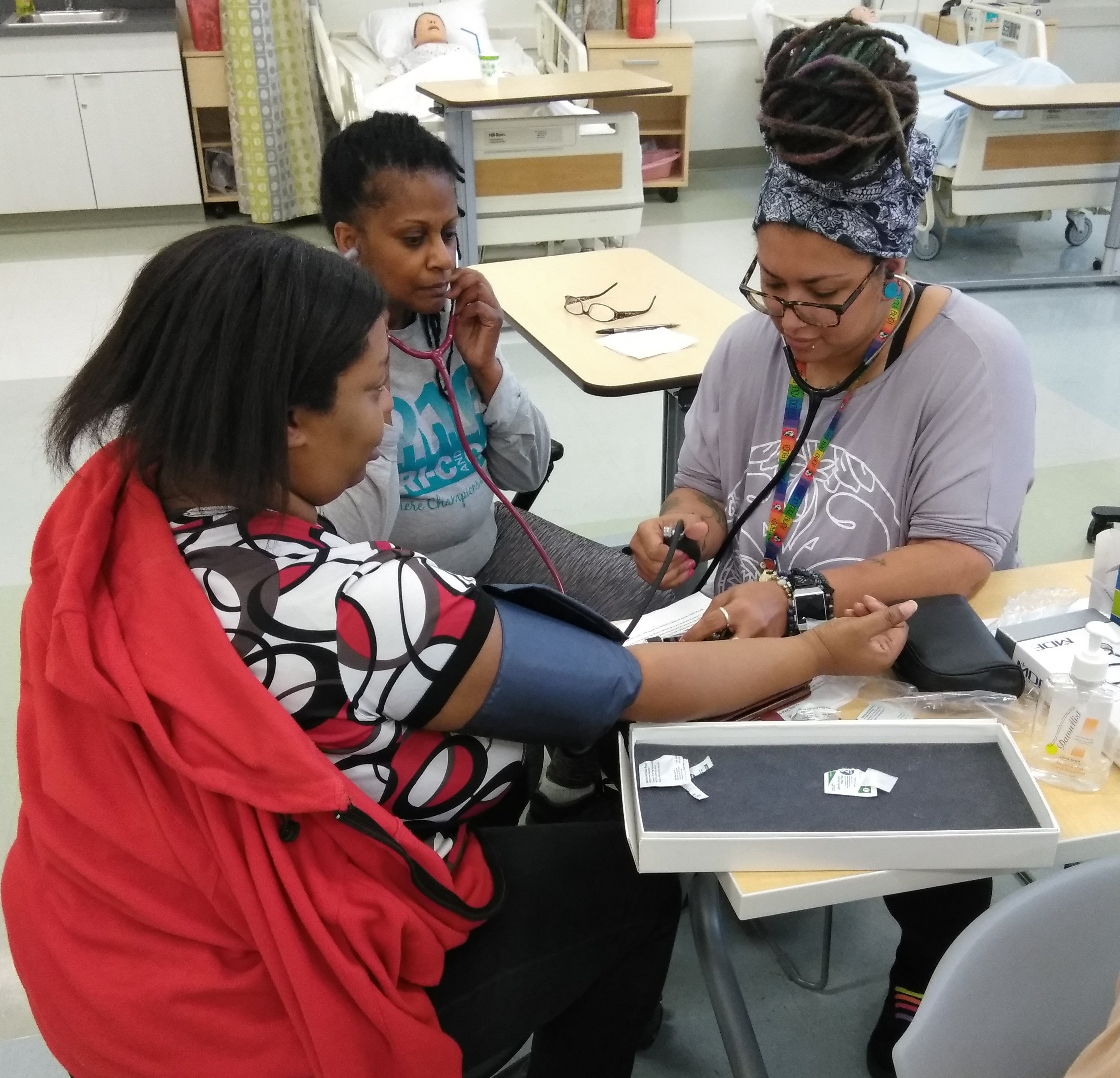 The program contains 3 essential courses:
Community Health Worker 1: Introduction to the Role
Introduces the many roles of the Community Health Worker. The student is introduced to basic content in five major areas: health care, communication skills, advocacy, health education, and social services. Basic anatomy and physiology of the human body is covered. Students will be introduced into to the concepts of data collection for health assessment including: obtaining vital signs, recording vital signs, and recognizing changes in health status. The course includes Clinical experience of 2 hours in obtaining and documenting vital signs.
Community Health Worker 2: Care across the Lifespan
Presents concepts of growth and development across the lifespan. Examines stressors and general resistance resources of individuals at various life stages in relation to health promotion, health maintenance and health restoration. Examines spiritual, physical, emotional, and mental impacts on health.  The course includes a supervised clinical component of 30 hours.
Community Health Worker 3: Practicum
Students will complete a supervised practicum in the community setting of at least 100 hours, integrating knowledge from the previous course work and applying it in the clinical setting.  The student will also complete training in chronic disease self-management.