Meet Our Team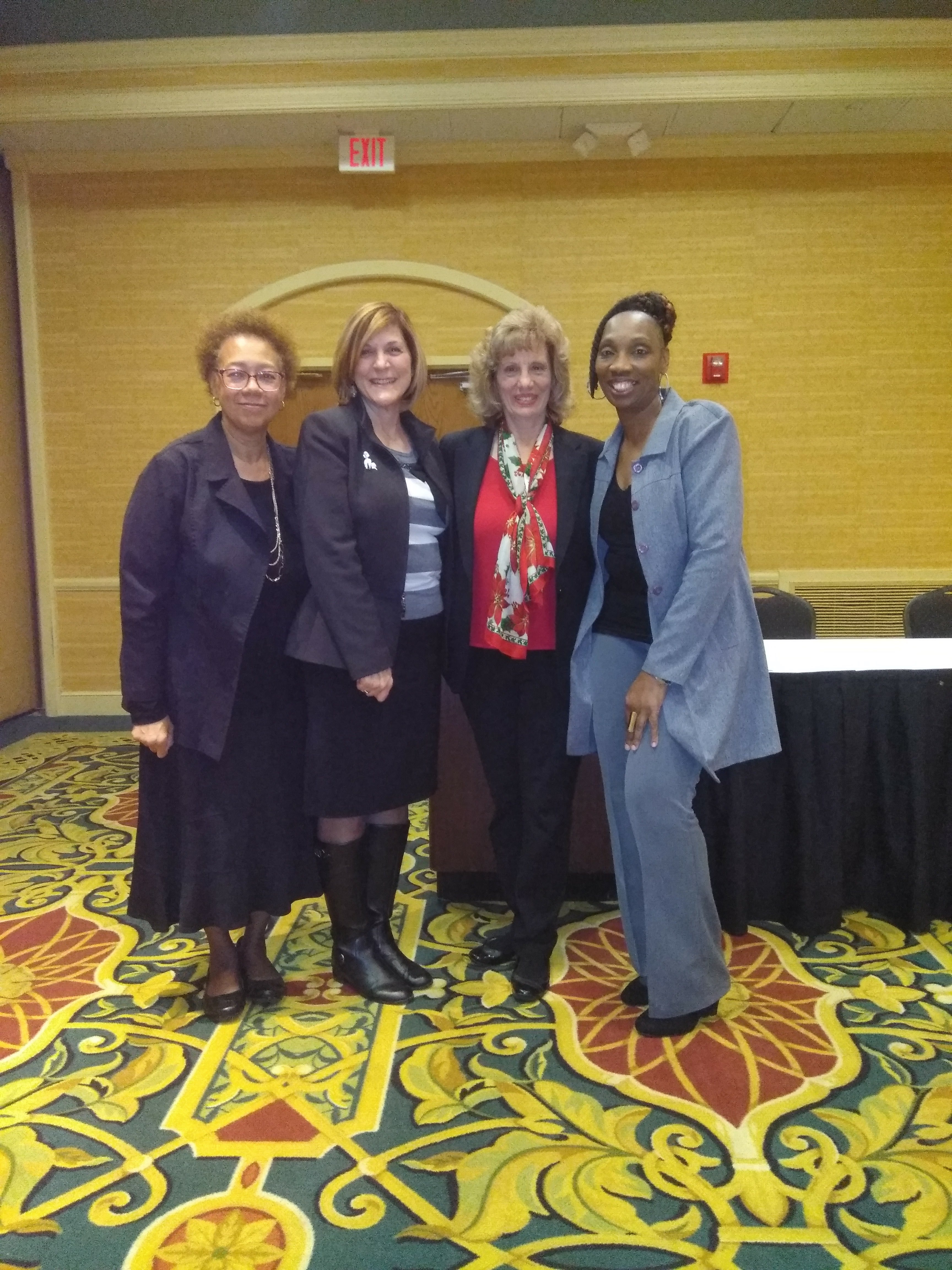 ---
Joan Thoman, PhD, RN, CNS, CDE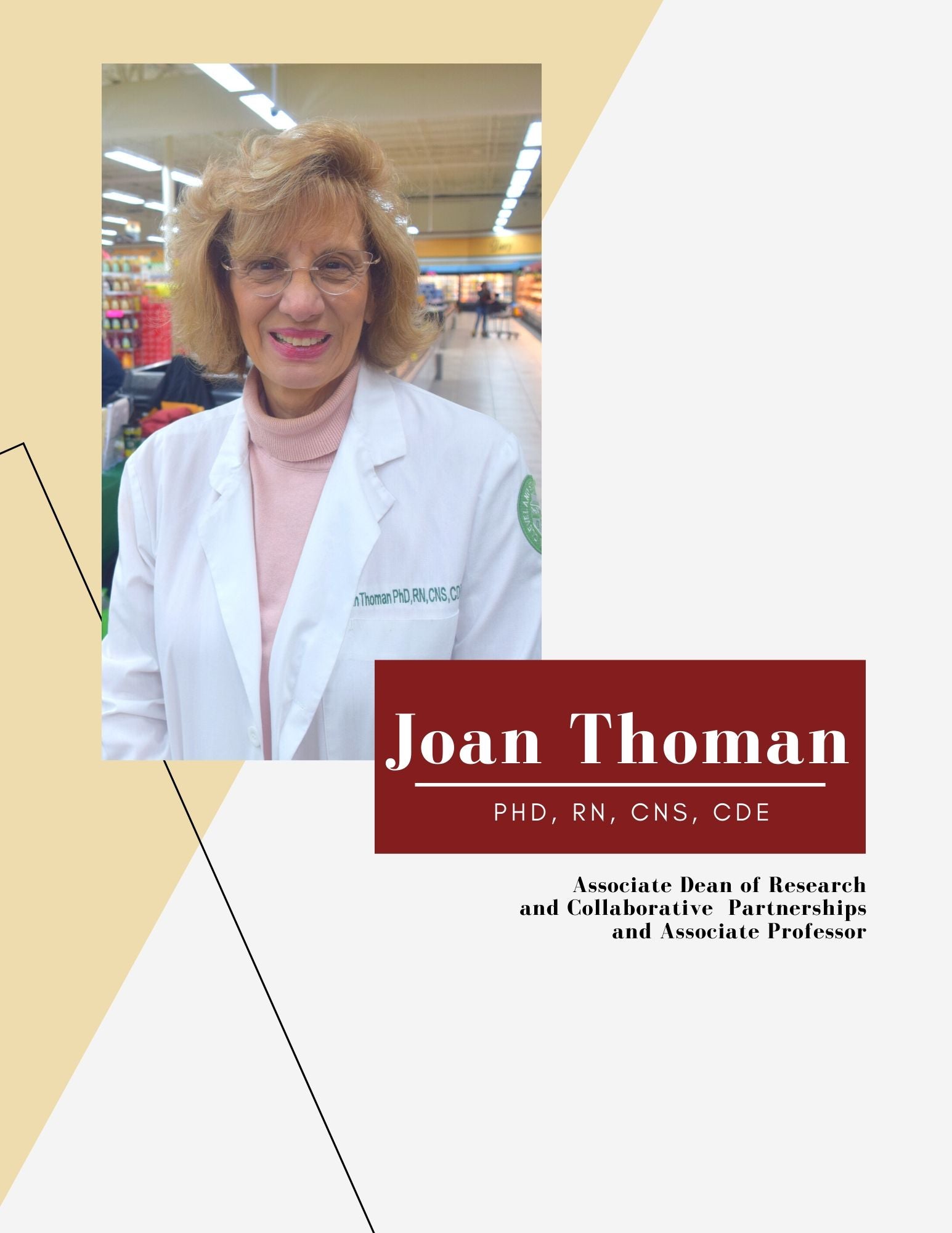 Dr. Joan Thoman is an associate professor/course coordinator at Cleveland State University. Her experience includes hospital medical surgical units, charge nurse, public health, home care, and diabetes program coordinator, and she has worked in staff development, informatics, and in management. Dr. Thoman teaches nursing at both the undergraduate and graduate levels. Her areas of research include diabetes/comorbid conditions, community health, home health/hospice care and problem-based learning using simulatio, and she Is currently a co- principle investigator for three grants initiatives, two federal and one foundation. The two federal grants involve population/community focused endeavors. The first is through the Medicaid Technical Assistance and Policy Program (MEDTAPP) Community Health Worker (CHW) initiative entitled Improved Health Outcomes through Education (I-HOPE). I-HOPE is an interdisciplinary initiative designed to empower low-income residents with a high prevalence of chronic disease. The second federal grant focuses on starting an Area Health Education Center (AHEC) which represents five counties in the northeast Ohio region. The foundation grant is focused on home care and hospice course and clinical development with the goal of placing in an online environment.
Dr. Thoman believes that the course belongs to the students as it is their learning experience. She believes in being respectful and fair to her students, and views the teacher role as that of facilitator. "I learn from my students just as they learn from me as we explore the teaching/ learning journey together."
---
Tracy McArthur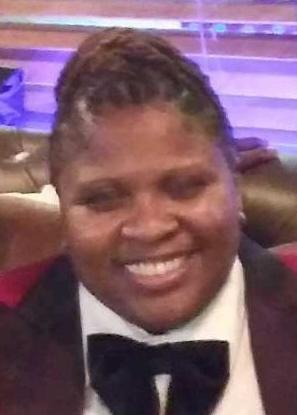 Tracy McArthur is founder and Co-Owner of PQRST Center for EKG Training. She is also an Assistant Instructor of the Community Healthcare Workers Program at Cleveland State University. She served and a Paramedic for the City of Cleveland-Division of Emergency Medical Service for 13 years. Tracy learned that heart disease is the number 1 killer for all Americans, but African American are at greater risk of getting heart disease. Tracy understood the disparity of heart health within her community and wanted to make change through education.  Tracy believes she can change lives one heartbeat at a time.
Tracy McArthur received a Bachelor's in History and a Minor in Political Science from Kentucky State University in 1994.  She is also Certified EMT-Paramedic and Certified EKG Technician and Certified Telemetry Technician.
Tracy was an Instructor of an EKG Course at MedCert Training Center for 2 years. Tracy then founded PQRST Center for EKG Training provides quality training that gives our students the ability to succeed in the healthcare field as an EKG Technician. This is six-week course upon completion of the course student can  earn two certifications, CET (Certified EKG Technician) and CTT (Certified Telemetry Technician).
 The purpose of Tracy's work is to be an advocate for the voiceless and to grow understanding of Chronic Disease the plague our community through education.
---
Cederick Taylor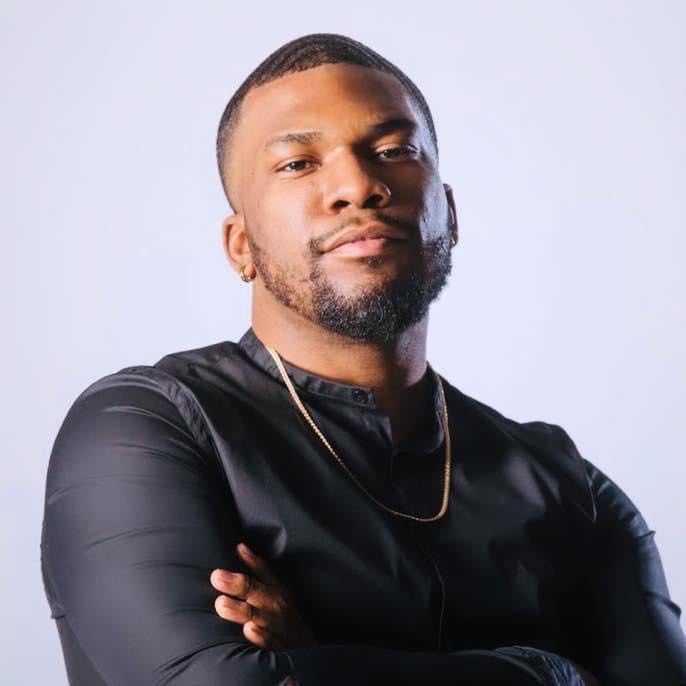 Cederick Taylor is a dynamic individual with a passion for public education and community development. He was born and raised in the city of Cleveland, where he developed an early interest in fine arts. Cederick obtained his Fire Fighting I & II at Cuyahoga County Community College and went on to earn his licensing as a CHW (Community Health Worker) through the Ohio Board of Nursing at Cleveland State University.
He has since facilitated several successful community outreach experiences and has served on various boards and committees focused on improving economic opportunities for underrepresented communities. In his free time, Cederick enjoys kayaking, traveling and taking his talents to the automotive racetracks.
Cederick's mission is to champion for communities that lack access to education, experience less than satisfactory healthcare experiences, face poverty and discrimination. He aims to collaborate across sectors and stakeholders to create policy and programmatic solutions that address root causes of health inequities and ensure that all individuals have the opportunity to achieve optimal health and well-being.
---
Delores Collins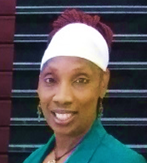 Delores Collins aka Miss Dee, C-CHW, earned her Associates of Science Degree in Interdisciplinary studies- Early Childhood Development from Kaplan University. She is the Founder and Executive Director of A Vision of Change, Inc. (AVOC), which offers prevention, intervention, and academic services throughout Ohio. She is a graduate of Cleveland State University's Community Health Worker (CHW) Program, and is a certified CHW through the Ohio Board of Nursing, and the Ambassador for the state of Ohio to the National Association of CHWs (NACHW).
Miss Dee is the founder of The Greater Cleveland Community Health Workers Association, and is also a Community Health Ambassador for the Glenville neighborhood and a Master Trainer through the Stanford University Chronic Disease Self-Management Program.  She is Crossed trained in the Chronic Pain and the Diabetes self-Management Programs. Ms. Dee's  vision is to embrace, empower, motivate communities.
---
Samia Marchmon

Samia A. Marchmon is the Assistant Executive Director of A Vision of change. She is a graduate of Cleveland State University's Community Health Worker (CHW) Program, and is a certified CHW through the Ohio Board of Nursing; she is The Assistant Executive Director of The Greater Cleveland Community Health Workers Association and a member of The National Association of CHWs (NACHW).
Samia has her Certificate for Master Training in the Chronic Disease Self-Management workshop, through Fairhill Partners Stanford University evidence base program. She is Crossed trained in the Chronic Pain and the Diabetes self-management workshops. Samia Believes that "If you respect and take care of the community, then the community will respect and take care of you!"
---
Bridgette Hopson, M.Ed.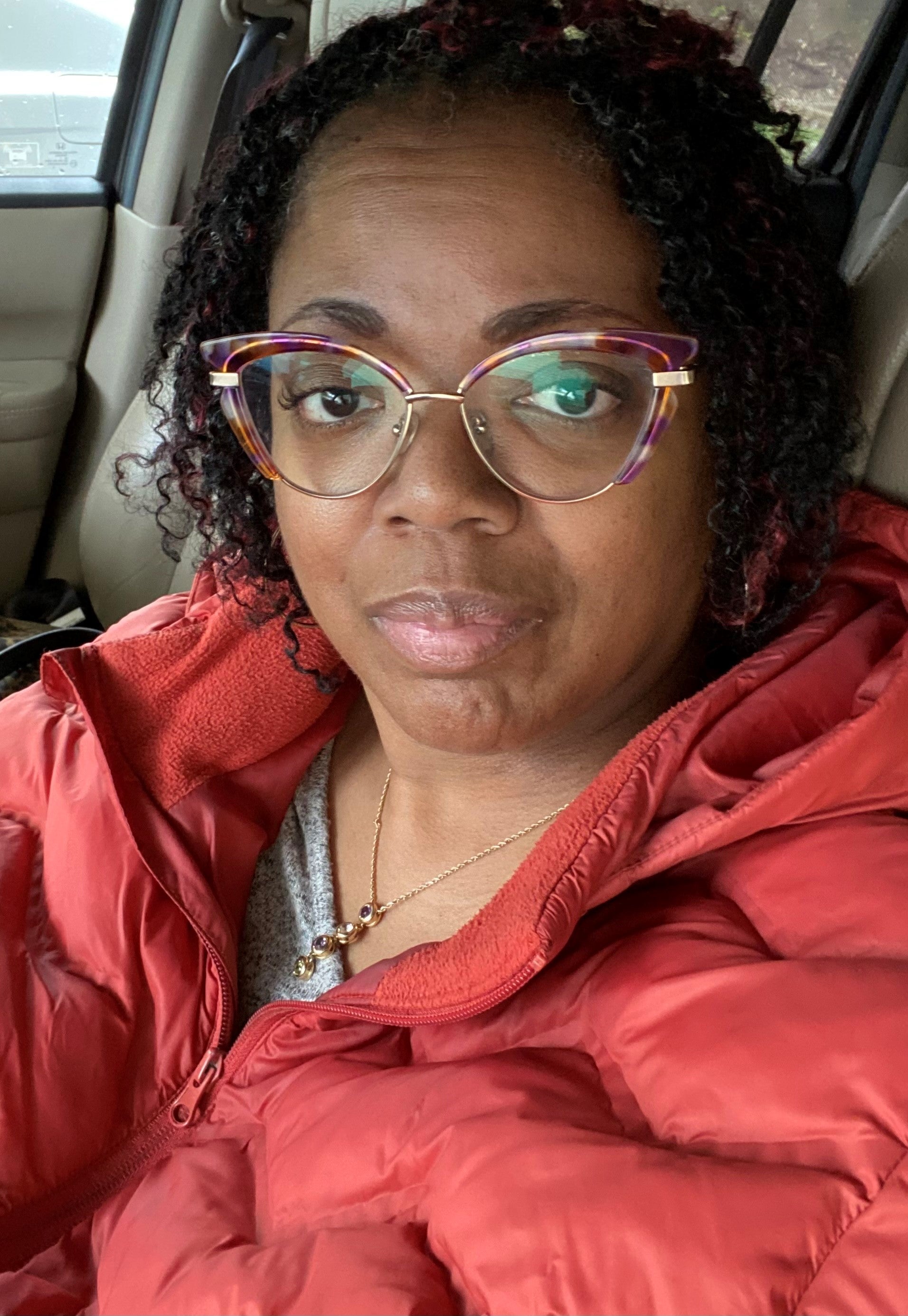 Bridgette M. Hopson, Masters of Education in Community Counseling.
Ms. Hopson began her professional career in 1994 as a Child and Family Specialist providing in-home parenting education services to women recovering from substance abuse and domestic violence. Her career continued in the Akron Community Action & Public School's developing and implemeting parent education programs and resource development services to homeless women and children. She also created a not-for-profit organization in 2008 Mother's Assisting Mother's providing tangible resources to women with disabilities raising children from birth to age 18, and in 2009 contracted with Akron Public school's Project RISE program to create a Parenting with Dignity program for women parenting their children in a homeless shelter. From 2009-2015
Ms. Hopson partnered with Summa Foundation, University of Akron and Kent State University to host the Women and Wellness seminars which helped families connect to various resources in the community and was a Child Care Administrator for Family Health and community center in Cleveland, OH from 2015 to 1017.
She enrolled in the CSU Community Health Worker Program in 2016 and completed her service hours at Metro Health Medical Center. Ms. Hopson wqas recruited and hired at the Social Security Administration helped people apply for social security cards and learn information about Medicare benefits, and her first position as a CHW was at University Hospitals Rainbow connect program connecting patients with resources for clothing, community services and utility assistance.
She returned to Metro Health as a CHW to assist providers with patient education on Colon Cancer screenings, Diabetes and High Blood pressure and created a system of care to help keep the patients and providers connected if patients were in need of additional healthcare services, getting additional benefits from their Medicaid providers and/or connecting them to additional resources in the community. Currently, Ms. Hopson is an Anaylist Care Management Coordinator for OhioRISE Aetna Medicaid Behavioral Health services for children age 1 thru age 21. 
---
Noelle Muscatello, M.Ed.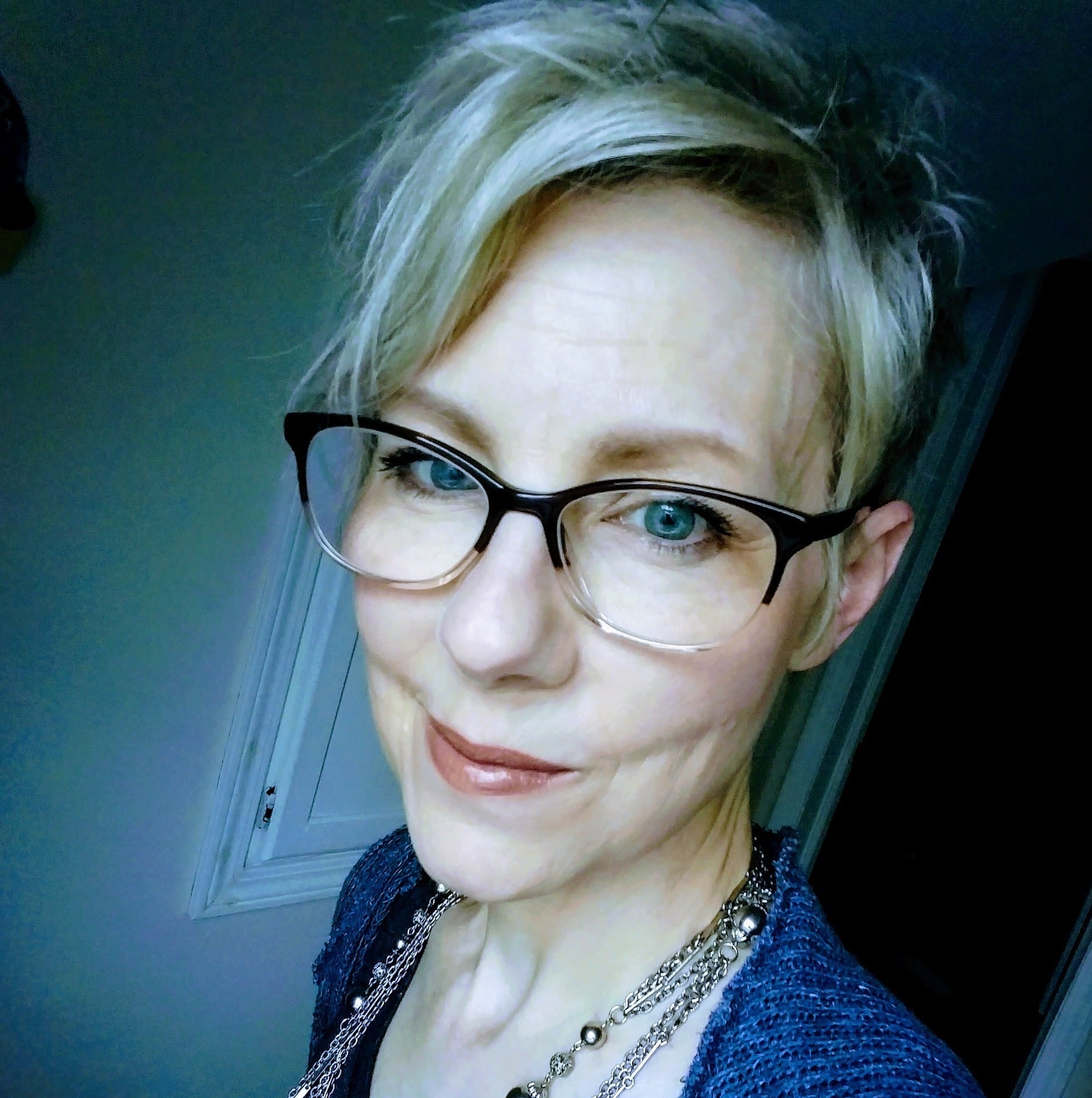 Noelle Muscatello, M.Ed., has worked exclusively in the field of adult continuing education since 2003 and obtained her masters of education from Cleveland State University with a focus on adult learning and development in 2015. She is a Certified Program Planner through The Learning Resources Network (LERN), the world's largest association in continuing education and lifelong learning. Noelle is currently the Continuing Education Program Coordinator for the Cleveland State University School of Nursing, and supports the School of Nursing faculty grant and research work. Her past experience includes program coordination in the fields of counseling, social work, psychology, health and wellness, and general adult training and professional development. She is a proud life-long Clevelander, Cleveland State University alum, and life-long learner. ​​​​​​​
---
Heather M. Rice PhD, APRN-CNP, PMHS
​​​​​​​
Heather M. Rice PhD, APRN-CNP, PMHS is a proud Cleveland native with a passion for service focusing specifically on families and children. She is an assistant professor and researcher from CSU School of Nursing. Dr. Rice also works as a pediatric nurse practitioner providing primary care and mental health services for children and adolescents at a community agency. Dr. Rice is an active member of several academic, community and professional organizations that advocate for child and maternal health, mental illness and trauma prevention. Dr. Rice is very passionate about health equity and advocates for the needs of children and families.
Dr. Rice's program of research focuses on neighborhood conditions, maternal health, toxic stress and infant mortality in African American women. She is currently the Co-Principal Investigator over two grant-funded projects working in partnership with the community organization Birthing Beautiful Communities (BBC). The first project Survive and Thrive: A New Future for African American Babies will develop an explanatory algorithm to identify the macroeconomic and microeconomic causal links that lead to infant mortality. The core intervention will lead to the development of a mobile app that combines social and clinical interventions for the mother, father and Navigator (Perinatal support specialist/ Doula). Through this research initiative, community health workers who have an interest in providing perinatal support services will receive additional specialized training from Birthing Beautiful Communities and work directly with the families who will be utilizing the mobile app. ​​​​​​​The second project Addressing African American Maternal and Infant Mortality Using Technology during the COVID-19 Crisis extends previous work by conducting a mixed-methods study to explore birth outcomes and experiences during the pandemic. The study will examine the birth outcomes of mothers delivering during COVID-19 as well as the meaning of perinatal support services for clients and staff in the context of social distancing.