With world-class partners in health care, the arts and other industries, Cleveland State University is sharing knowledge, research and resources to make a positive and meaningful difference not only within our campus community, but in the community at large and beyond.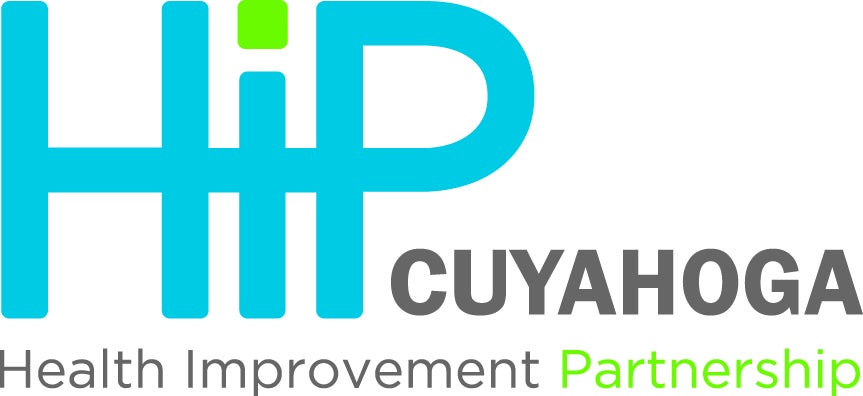 The Health Improvement Partnership-Cuyahoga (HIP-Cuyahoga) is a diverse and committed group of people who care about health. HIP-Cuyahoga is building opportunities for everyone in Cuyahoga County to be healthy because we believe everyone should have a fair chance to reach his or her fullest health potential.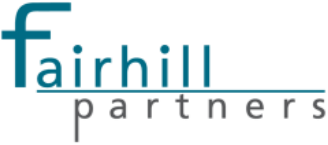 Fairhill Partners connects people to opportunities for lifelong learning, intergenerational relationships, and successful aging.

A Vision of Change Inc. (AVOC) core ideology consists of our mission, vision, and core values. Our mission describes why we exist. Our vision describes our aspiration for what the Greater Cleveland community will become when we succeed in carrying out our mission. Our core values articulate the enduring principles that guide our decisions and actions at every level of the organization.

The CSU School of Nursing, founded in 1973, is committed to excellence in nursing education, research and service.
​​​​​​​
Other Partners
 
 

​​​​​​​​​​​​​​

Bike Cleveland is creating a region that is sustainable, connected, healthy, and vibrant by promoting bicycling and advocating for safe and equitable transportation for all.

​​​​​​​​​​​​​​

We provide free neighborhood-based services including childbirth and parenting education with workshops and classes on breastfeeding, stress relief, bonding with baby, co-parenting and healthy eating. BBC also offers perinatal support training to provide support for labor, delivery and postpartum health including depression, and family, life and personal goal planning.

Our mission is to provide high-quality, comprehensive medical and dental care, patient advocacy and related services to people who need them most, regardless of their ability to pay.

​​​​​​​

The Coit Road Farmers' Market has been an anchor on Cleveland's east side since 1932, with a mission of providing access to affordable, locally grown farm fresh products to the residents of Greater Cleveland.  The non-profit market is operated by volunteers supported by customers, farmers, sponsors and fund raising events.

Mission - To work in partnership with the community to protect and improve the health and well-being of everyone in Cuyahoga County.

Vision - To create the conditions in which all people who live, learn, work and play in Cuyahoga County have the opportunity to be healthy.

Core Values - Health equity, integrity, partnership and innovation.

Friendly Inn Settlement, Inc. was founded in 1874, by the Women's Temperance Union League (W.T.U.L.). Today, we continue to provide social services within the Central and Fairfax neighborhoods of Cleveland, Ohio. Our mission is to improve the quality of life by cultivating, planting and nurturing individuals, families, and communities to participate in the world economy.

Helping Hands is a grassroots program made up of many community residents who care for the homeless in the Glenville/ Forest Hill Area.

​​​​​​​

Lutheran Metropolitan Ministry (LMM) is a 50 year-old non-profit providing innovative social enterprise job-training, civic engagement strategies and safety net services for the City of Cleveland and across Northeastern Ohio. Our mission leads us to operate programs that change lives, transform communities and enliven community engagement.

Mary McLeod Bethune PreK-8 School

On the path to a brighter future

At our school, we function as a family, working together to ensure that all of our students are successful. We work diligently to meet the needs of our individual students by understanding their strengths and weaknesses and developing lessons to meet their individual needs.

​​​​​​​

Better Health Partnership is a 501(c)(3) multi-stakeholder Health Care Improvement Collaborative established in 2007 with support of the Robert Wood Johnson Foundation as part of its national Aligning Forces for Quality initiative. Members include health care providers and systems, insurance plans, employer groups and community organizations that are committed to transforming health care to achieve better care, better health and lower costs. Better Health focuses on primary care in adults and children with prevalent chronic conditions that undermine the health of communities and frustrate efforts to reduce health care costs. We support advancement of high-quality and appropriate care to increase the value of health care for all stakeholders.

Neighborhood Family Practice (NFP) has been serving Cleveland's near west side with quality primary health care for over 35 years. Our mission is to partner with the community for everyone's best health.

With over 20 years of experience, P5 provides support to governmental agencies, school districts, and multiple stakeholder led coalitions engaging youth, families or community residents to improve their quality of life.

Philemon Community Baptist Church is a place where everyone, regardless of age or background, is encouraged and supported in their Christian walk.

PQRST Center for EKG Training is a premier educational institution serving the Cleveland, Ohio area with higher educational opportunities in the healthcare field.  We pride ourselves on meeting and exceeding the educational and workforce training needs of the healthcare industry, and community.

The mission of the PRCHN is to foster partnerships within low-resource neighborhoods to develop, test, and implement effective and sustainable strategies and interventions to prevent and reduce the burden of chronic disease. We do this by collaborating with neighborhood residents, leaders, and community organizations in Greater Cleveland to address the significant environmental and lifestyle issues that serve as barriers to good health. Housed in the School of Medicine at Case Western Reserve University, the PRCHN undertakes research that is truly in collaboration with neighborhoods affected by poverty and chronic health conditions.

Founded in 1958, Project HOPE is a renowned global health and humanitarian relief organization. Our lifesaving work addresses the world's greatest public health challenges, transforming lives and uplifting communities.

Cleveland's first and only downtown hospital, St. Vincent Charity Medical Center is the city's faith-based, high-quality health care provider. Our distinguished doctors and caregivers are devoted to treating every patient with clinical excellence and compassionate care.  Home to the renowned Spine and Orthopedic Institute and the Center for Bariatric Surgery, St. Vincent Charity Medical Center has services in cardiovascular, emergency medicine, primary care, occupational health, behavioral health and addiction medicine. Owned by the Sisters of Charity Health System, St. Vincent Charity Medical Center has provided Care Beyond Medicine since 1865.

​​​​​​​​​​​​​​

Serving 6 counties and covering 1.5 million people in Ohio, the United Way 2-1-1 Help Center provides free and confidential 24-hour access to a compassionate professional who will review your options for help, develop a plan and act as your advocate if you are faced with barriers to service. Simply dial 2-1-1 or chat with us for assistance