CURRICULAR OVERVIEW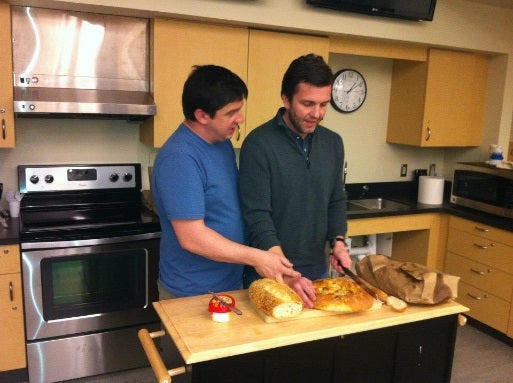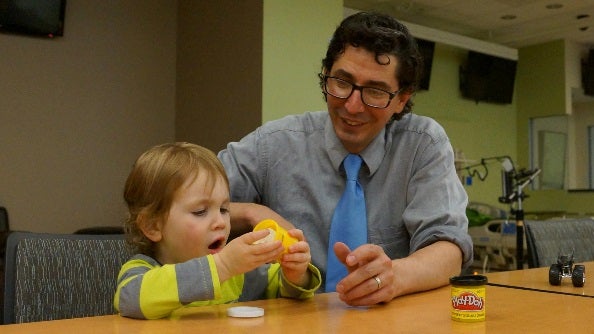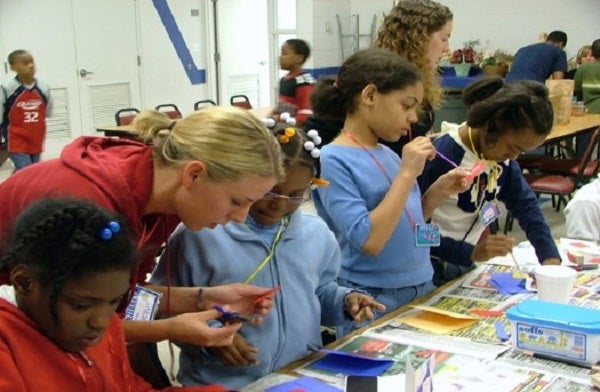 The Master of Occupational Therapy (MOT) is an entry-level professional degree. It is designed to cover the breadth and depth of knowledge required for graduates to successfully complete fieldwork, pass the national Certification Exam administered by the National Board for Certification in Occupational Therapy (NBCOT), and become licensed to practice. Classes, which begin in the Fall term, are offered weekdays for five consecutive semesters, including summer. Six months of full time fieldwork follow in the final Summer and Fall semesters. This is a 'lock-step' program, meaning that courses follow a developmental progression and need to be taken in a particular order. The MOT curriculum consists of 79 to 81 credits, including 51 credits in the core area, 20 credits of fieldwork, 2 credits of service learning, and 6 to 8 credits of electives. A capstone research project, completed in a small group, is required as part of the core curriculum. The two-year program begins fall semester. A part-time option is available for students who wish to complete the program over three years.  Refer to the CSU Graduate Catalog for more information.
Fall I
OTH 506                                Medical Conditions and Occupational Function (3)
OTH 515                                Musculoskeletal Evaluation and Intervention (2)
OTH 516                                Occupational Therapy Foundations (4)
OTH 518                                Occupational Development (4)
OTH 528                                Psychosocial Evaluation and Intervention (3)
Spring I
OTH 517                                OT Theory and Process (3)
OTH 527                                Neurological Evaluation and Intervention (3)
OTH 529                                Sensory and Cognitive Evaluation and Intervention (3)
HSC 560                                 Interdisciplinary Healthcare Team Development (2)
OTH 589                                OT Research I (3)
Summer I
OTH 509                                Designing Creative Occupations (2)
OTH 536                                Occupation and Participation II (4)
OTH 558                                Practicum I (3)
Fall II
OTH 511                                Service Learning (2)
OTH 535                                Occupation and Participation I (4)
OTH 559                                Practicum II (3)
OTH 569                                Occupational Environments (3)
Spring II
OTH 537                                Occupation and Participation III (3)
OTH 556                                Practicum III (2)
OTH 579                                OT Administration and Management (3)
OTH 591                                OT Research II (2)
Summer II/Fall III*
OTH 595                                OT Fieldwork I (6)
Fall III
OTH 596                                OT Fieldwork II (6)
*Fieldwork dates correspond with "AOTA Suggested Level II Fieldwork Experience Dates for OT Students" (www.aota.org).  Because the first Level II Fieldwork experience begins Summer II and ends in Fall III, the course is scheduled within the Fall III term.  Students must register for the course before they may begin the experience in the Summer II. 
Students are assigned to one semester each of OTH 509 Designing Creative Occupations, OTH 511 Service Learning, OTH 556 Practicum/Psychosocial, OTH 558 Practicum I, and OTH 559 Practicum II. These courses are offered multiple semesters; the above is an example of a typical schedule.
Electives
Students must complete two elective courses during the MOT Program for a total of 6-8 credit hours, and may choose the semesters when they take these courses.  An additional Fieldwork may be used as an elective and would be offered in Spring III.  Note:  this option will delay graduation date.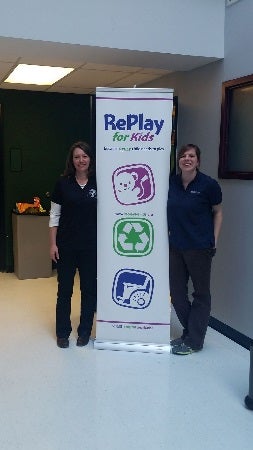 Graduate Certificates
Students with special interests may want to use their elective courses to pursue a Graduate Certificate.  Within the College of Health, two certificates are offered:  Occupational and Physical Therapy in the Schools and Gerontological Studies.
Fieldwork
Students in the CSU MOT Program are required to complete one of their full time Fieldwork experiences out of town. "Out of town" is defined as 100 or more miles from the CSU campus. This requirement exists for several reasons, the most important being that there are many unique opportunities offered outside of the northeast Ohio region, and traveling to fieldwork sites in different regions allows the student to broaden his/her experience and expand his/her understanding of the depth, breadth and possibilities within the profession. Also, many local facilities are limited in the number of students they are able to supervise each year. The out of town fieldwork policy helps local fieldwork sites by not overburdening them with students year round and therefore not limiting the availability of local part-time Practicum sites.
Students must complete and pass both fieldwork experience courses within 24 months of completing the academic course work to be eligible to sit for the national certification examination administered by the NBCOT.   Students who successfully complete the Master of Occupational Therapy Program and pass the national certification exam are eligible to apply for licensure to practice occupational therapy in Ohio.