Patient Advocate Certificate Program | What is a Patient Advocate? |Course Information | Patient Advocate Certification Board | Meet the Designer | Your Presenters | Required Textbooks | Quality Matters

Once you have completed the Cleveland State University Online Patient Advocacy Certificate Program you will be fully prepared to take the Patient Advocate Certification Board Exam. If the certification is earned you will join a group of compassionate professionals who seek to better the healthcare field. The Patient Advocate Certification Board is made to focus on the profession of Patient Advocacy, and to further educate those involved in this field.
Patient Advocate Certification Board Exam 

Study Materials and Resources
---
"The goal of the Patient Advocate Certification Board (PACB) is to develop standards and practices that reflect the broad knowledge and insight of our diverse professional community, not just the perspective of any single individual or organization.  Accordingly, PACB's publicly released documents are the product of countless hours of volunteer work by a diverse group of PACB members, task force members, practitioners, educators, and professionals, drawing on numerous sources as well as their own professional experiences…PACB's standards and practices are the product of an evolutionary process that continuously builds upon the work of our predecessors.  The field of patient advocacy is indebted to many individuals and organizations that built the foundations of our profession.  Their insightful and pioneering work in crafting some of the initial principles and standards of patient advocacy has guided, inspired and provided a basis for PACB's independent efforts."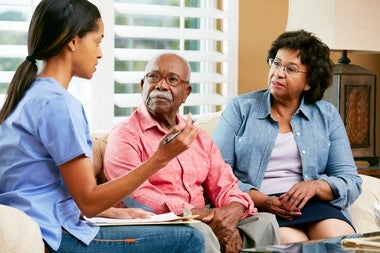 ---