Master of Science in Health Sciences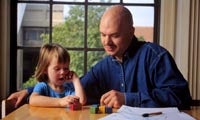 In order to keep pace with today's rapidly changing health care, social and community services environments, the College of Health at CSU is committed to educating health care professionals to assume leadership positions in direct client care as well as auxiliary administrative and management positions.  As such, the goal of the Master of Science in Health Sciences Program (MSHS) is to meet the educational needs of two groups of students:
Licensed Health Care Providers seeking increased responsibility and leadership positions within their discipline for: academic and clinical teaching, clinical research, career development, clinical supervision and administration, and/or program planning, development and evaluation.   
General Track Students with a Bachelor's Degree in Health Sciences or a degree in a related area who are not licensed health care providers but seeking careers in health and human services settings providing auxiliary administrative and management services (e.g. medical labs, medical records, or continuing education).
Core Knowledge and Skills:  For each group of students, the goal of the MSHS Program is to prepare professionals to work effectively within the complexity of health and human services settings by gaining knowledge and skills in core areas including:  leadership, current issues in health care, culture and health, and research. 
Areas of Emphasis within HS:   Students complete coursework in areas such as program development and evaluation, evidence-based practice, or clinically-specific areas (e.g. gerontology, school-based practice, use of technology).
Elective coursework:  Elective coursework allows students to individualize their course of study based on their career objectives.
The entire MSHS Curriculum may be taken within an online format to accommodate the needs of working professionals.
For more information about this program, visit the Master of Science in Health Sciences website.
Other Courses of study
Ergonomics/Human Factors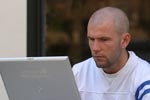 This is a collaborative program offered through the College of Health, Psychology, and Industrial and Manufacturing Engineering. The 16 semester credit program enables individuals from health care and engineering backgrounds to examine the interaction between workers and the physical environment and make modifications to prevent injury or enhance performance. This program is designed to prepare students for the Certified Professional Ergonomist examination.
Culture, Communication and Health Care
Health care providers are deeply concerned about the quality of interaction between care providers and clients of diverse cultural backgrounds. This 14-16 credit graduate certificate is designed to give practitioners the tools they need to be effective in such situations. Based on ethnographic methods used by social scientists, the certificate provides both theory and practice to enhance the quality of intercultural communications.
Bioethics for Health Care Professionals
The Bioethics Program developed by the Philosophy Department at CSU offers a course of study designed primarily for persons involved in health care practice, research, administration, or litigation where questions of bioethics arise on a daily basis. It will provide a grounding in the essentials of ethical theory and practice for nurses, physicians, dentists, social workers, researchers, attorneys, hospital and nursing home administrators, and other professionals involved in bioethical situations and decision making. For flexibility of scheduling, most on campus courses are now offered in two credit modules. Students can register for one or two modules, and attend class one or two evenings a week. Four credit courses in the certificate program are also being offered on the web.